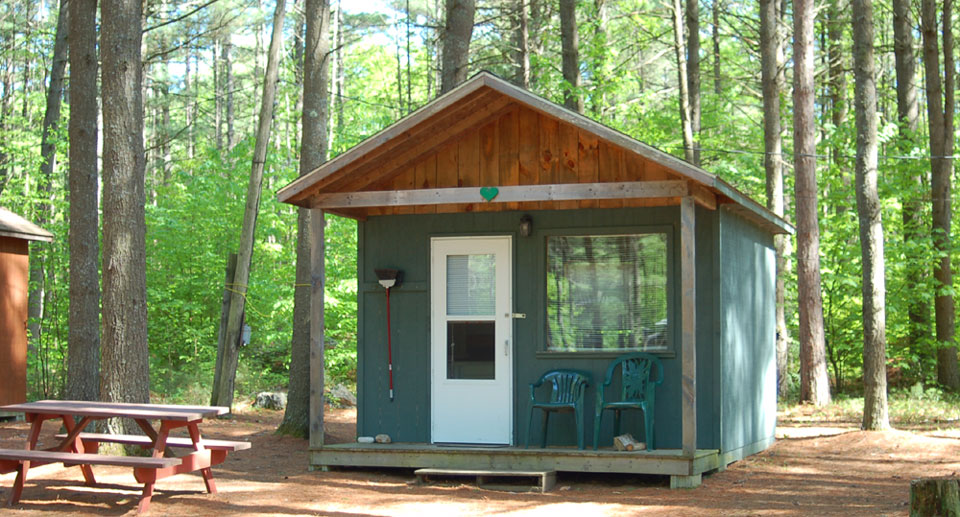 ---
This is what is known as a "Camping Cabin", it literally replaces a tent.
It is a single room 12ft. X 12ft which is 144 square feet of inside floor area.
The cabin has l Queen size bed, 2 bunks, microwave, coffeemaker, small fridge, table and 2 chairs.
The cabin deck is 4ft. X 12ft. which is 48 square feet and two chairs are provided.
A picnic table and fireplace ring are provided.

Bathroom facilities are located directly across the road and include hot showers and flush toilets.

If you have reserved the cabin, you should bring any and all other items required to make your stay comfortable.

Items you may require are pillows, bedding, pots and pans, dishes etc.
Rates: per night......$55 Per week......$330
No smoking, no pets inside cabin.
Should you have any other questions, please call 518-873-2288