About Us: Lots of Facts About our Campground + the Lewis NY Area; plus Our Rates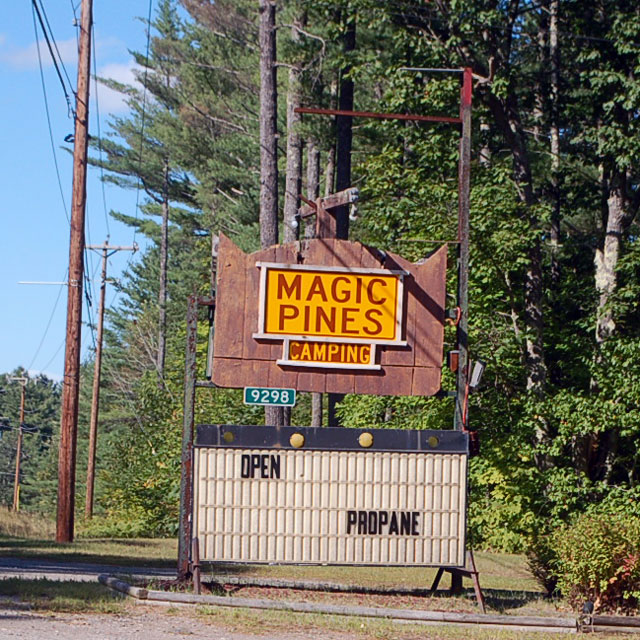 Magic Pines Campground is located on US Route 9 just 3 miles North of the town of Lewis, 8miles north of the county seat, Elizabethtown. We serve the High Peaks area of the Adirondack Mountains down to the west shore of Lake Champlain.
Don't confuse US Route 9, US 9 our road, with NY Route 9N. They are 2 entirely different roads that just intersect in a couple places, in Elizabethtown and Keesville.
Many attractions are minutes away. A number of golf clubs (at least 5) of various levels and prices are within 20 minutes drive. Lake Champlain ferry service provides ready access to Vermont. Ausable Chasm, 10 miles away, and Santa's Workshop at the North Pole are nice day trips as are the Olympic attractions at Lake Placid, a 35 minute scenic drive.
If hiking or rock climbing is your thing, the Poke-O-Moonshine is 5 minutes away, and Coon Mountain with its hiking trails is just down the road (15 minutes). There are many more Hiking Tails etc. in this area. A request to the Lake Placid & Essex County chamber of Commerce will bring this information to you. The fax number is 518-597-4646, mailing address is 216 Main Street, Lake Placid, NY, 12946, or phone them at 800-447-5224. Also check out Go Essex County, the county's Chamber of Commerce business directory website.
Sports fishing of all kinds are nearby; walk to Trout fishing on the Boquet River, Lake Trout, Pike and Salmon fishing in Lake Champlain. Charters are available. There are Bass and other native fish in the many ponds and streams of the Adirondacks. If you are a stargazer, the stars are fantastic here as there are no city lights nearby. There is a seasonal road just south of us, off of US 9, that provides access to fishing spots along the Boquet River.
Colored foliage is all over in this area in mid-September and early October. The colors here are some of the best in the North Country, a good time to try Horseback riding at one of the many stables in the area. We regularly see deer and wild turkeys while driving local roads.
On the Campground you will find a playground, basketball court, tennis court, mini putt, horseshoes, table tennis, and other games available at no extra charge.
Campfires are the norm here, and, if you are around on a Saturday night, and if you wish, you may get to enjoy some of "Magic Pines" own brand of entertainment.
Rainy days sometimes occur, lol. We stock a good selection of board games and crafts, available in our recreation hall. Instructors for crafts are available too.
Oh yes, relaxing and swimming in our large pool is a real aquatic treat.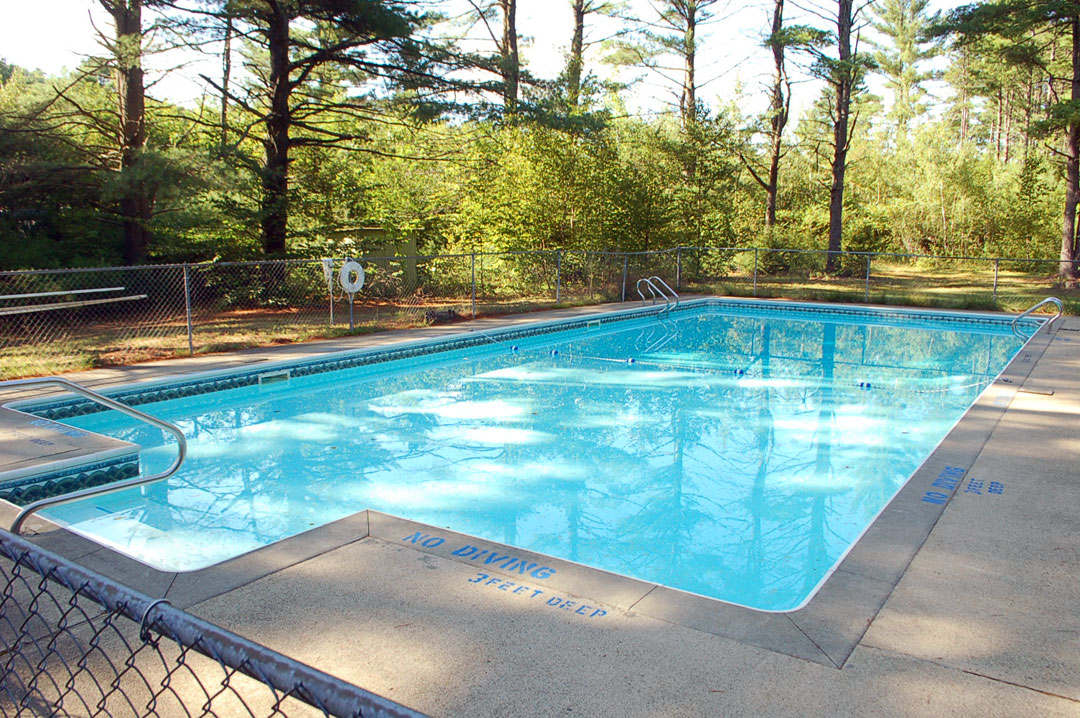 ---
RATES: RV Daily Rate: $36 to $42/night ; Seasonal RV Rates: $995 + metered electricity | Tents: $24/Night | Camping Cabin: $60/night, Cabin Weekly: Stay for 7 nights, but only pay for 6 ones.. Click here for a description of the cabins and rates.
We are open from May to October